Okay, even I can't read ALL the time, so I'm guessing that you folks might voluntarily shut the covers from time to time as well… What else do you do with your leisure to pass the time? Walk the dog? Knit? Run marathons? Construct grandfather clocks? Collect eggshells?
Ah ... the life outside books! Let me answer this with a series of pictures:
This is the biggest thing that keeps me away from books, and has done away with lazy Saturday afternoons, alternately dozing and reading: my son, Patrick.
Who came into the world looking like this: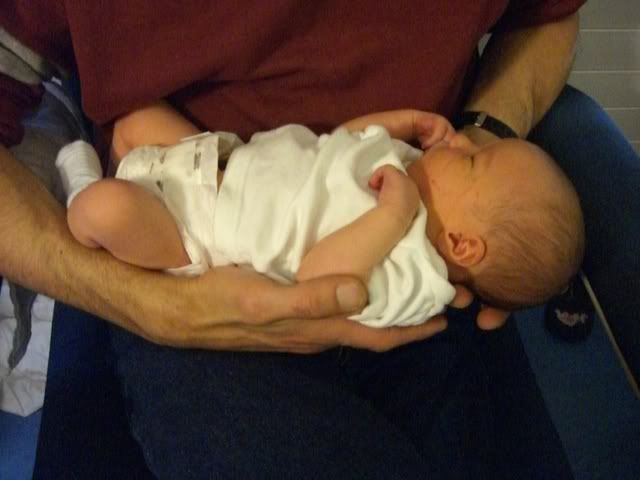 (he's in his father's hands there)
And who, at nearly nine months old is full of mischief and energy, and looks like this: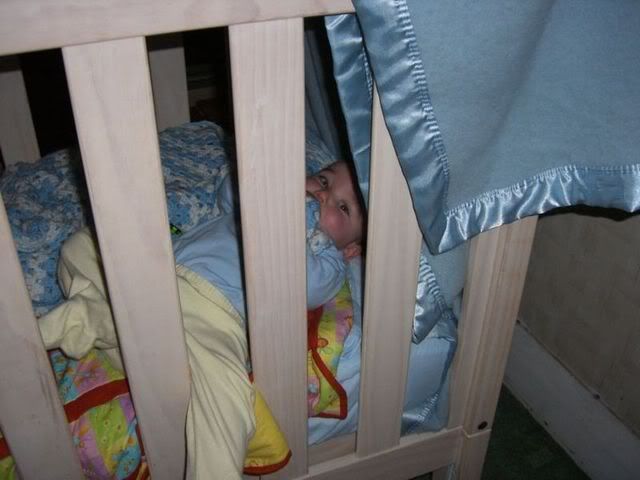 I went in to get him up from a nap, and found him like this - at the wrong end of the cot and turned completely around!
Then there are the cats. There are 10 of them ....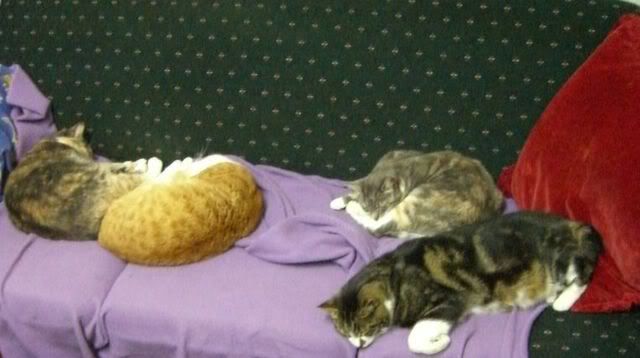 In this photo, left to right, we have Misty, Sam, Chloe and Casper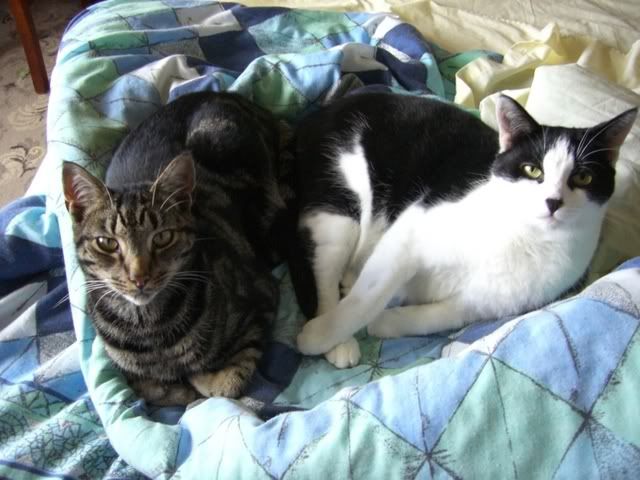 This is Merlin and Scout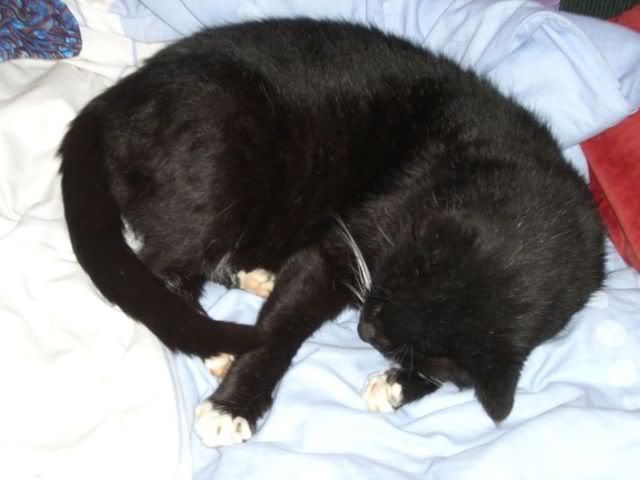 Marx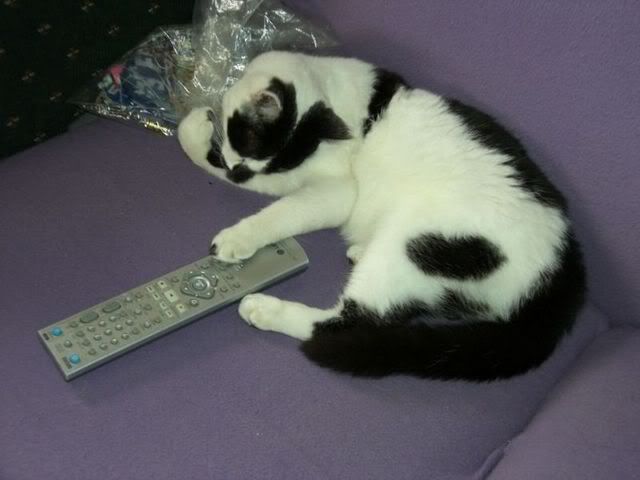 Piper, guarding the DVD remote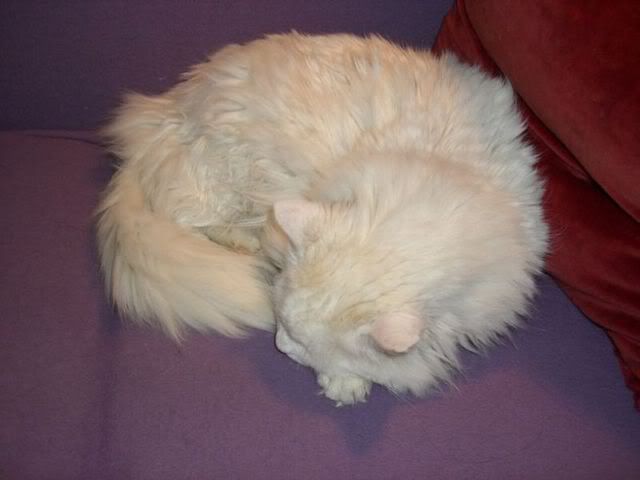 Fagin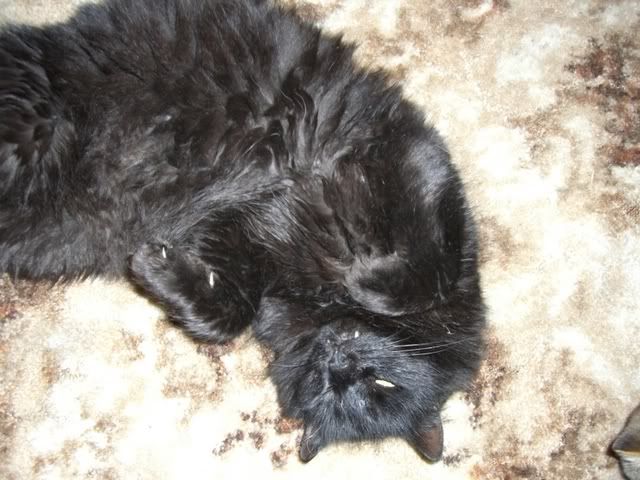 ........ and JD
I also cross stitch: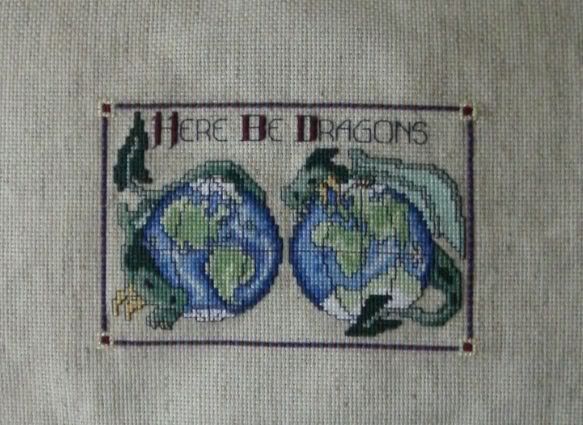 And I watch far too much TV. But that's okay, because I write a TV column for the local paper. Oh, and I love movies. And puzzles occasionally, but not right now - see: baby. And ... um ... lots of things. Surfing the net, which I also do to much. My husband says that's the only time I'm still. Heh.
Happy Thursday!